Andis Education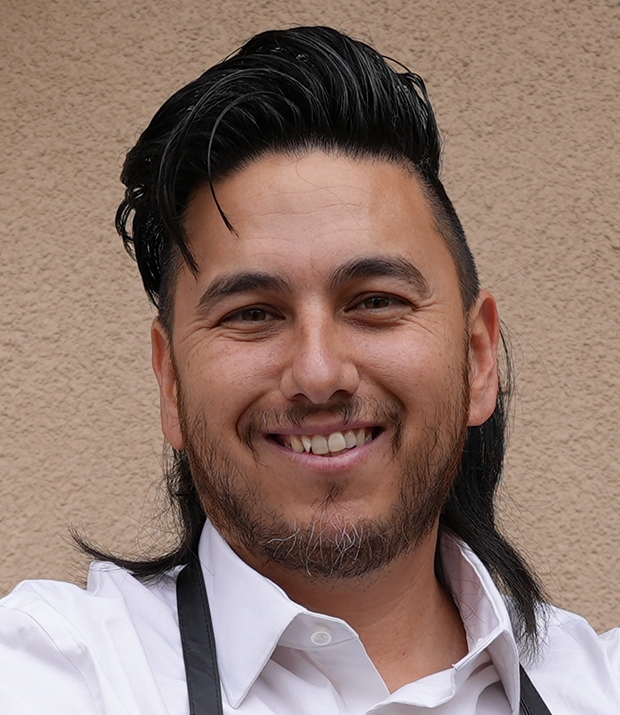 Nathan
Austin
In 2007, Nathan Austin never imagined where his dog grooming job at a corporate salon in Fremont, California, would take him, but while working there he quickly fell in love with dogs. That love of dogs led him to seriously pursue dog grooming as a lifelong career. In 2019, he opened A Cut Above grooming salon with his wife in Oakland, California.
Nathan and his wife also breed and show Scottish Terriers and are extremely passionate about working with the American Kennel Club to preserve breeds and educate the public. He's a member and a Certified Master Groomer with NDGAA (National Dog Groomers Association of America), San Francisco Bay Scottish Terrier Club, and Scottish Terrier Club of America. He is also an Open Level competitor, and in 2022, he was nominated for Up and Coming Groomer of the Year and was awarded Best All Around Groomer at Groom Expo West.
A true ambassador for the dog grooming industry, he's always looking for opportunities to help educate others and loves to answer questions from clients or other groomers.
"Andis is the first and only clipper company that has always been reliable and an absolute workhorse" shares Nathan, "I have been using Andis clippers since 2007 and will use this platform to teach as well as to bring groomers together." As an Andis Educator, he'll use his platform to help elevate groomers to a higher standard, so all will be more respected in the industry.