Thank you for your interest in Andis Products. Due to a website software conversion website orders are requiring about 14 days to process and ship. We apologize for the inconvenience and will update when we are at normal service levels.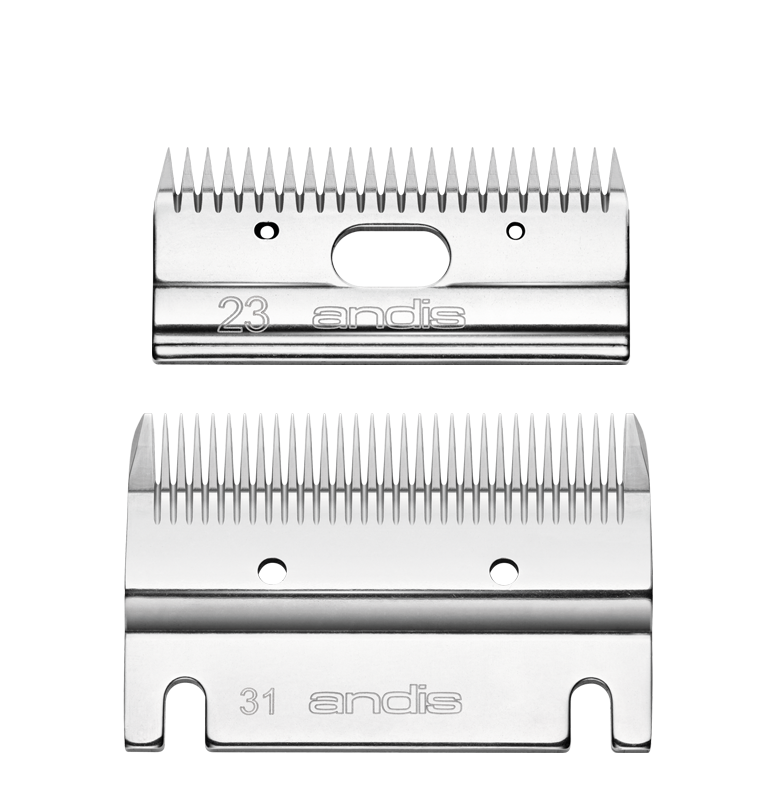 31-23 General Purpose Horse &amp Cattle Blade Set
Item #: 70225

Model #: LG-C/HC/RC/HP


BEST FOR:
Professional equine and livestock grooming.


Carbon steel for long life.
Features
Carbon steel for long life.
Product Specifications
ModelLG-C/HC/RC/HP
Item Number70225
UPC Code0 40102 70225 9
MaterialCarbon Steel
Packaging Specifications
Packaging TypeBlister
Height7.25 in.
Width4.75 in.
Depth.25 in.
Weight.4 lbs.
Accessory Details

Item #:




You May Also Like